James Sunderland questions Government about support for ex-forces personnel seeking work
James Sunderland questions Secretary of State for Work and Pensions about efforts to help ex-forces personnel into work.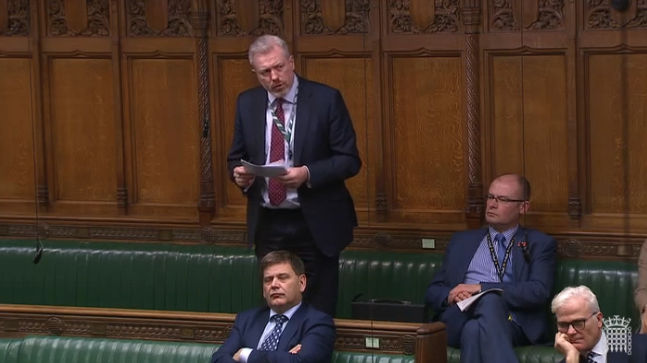 9. What steps she is taking with Cabinet colleagues to (a) reduce homelessness and (b) end rough sleeping by the end of the 2019 Parliament. [900401]
As my hon. Friends will know, reducing homelessness and ending rough sleeping is primarily the responsibility of the Ministry of Housing, Communities and Local Government, but it is a key priority for the Government and the Prime Minister. I enjoy working ​closely with my right hon. Friend the Secretary of State for Housing, Communities and Local Government on the approach to delivering housing support to reduce homelessness, and I look forward to supporting his conversations with the Chancellor.
I am grateful for the Secretary of State's earlier response, but will she please tell us what is being done to help ex-forces personnel into work?
My hon. Friend—indeed, my hon. and gallant Friend—raises an important point. Last year we secured about £5 million in the spending review to bolster the role of our local armed forces champions, which means that in the forthcoming year we shall be able almost to triple the resources to support full-time champion posts so that we can try to ensure that veterans are given work that is fruitful and long-term.