14 May 2022
James Sunderland supports Happiness Hub for Mental Health Awareness Week
James Sunderland joined the Happiness Hub at South Hill Park for Mental Health Awareness Week and met local community services and partners.
He said:

"It's 'ok to not feel ok' but more investment is needed to ensure we can all get the right help. Please also look out for friends, family, colleagues and neighbours, especially if they are sad or lonely. Thank you to everyone for all that you do."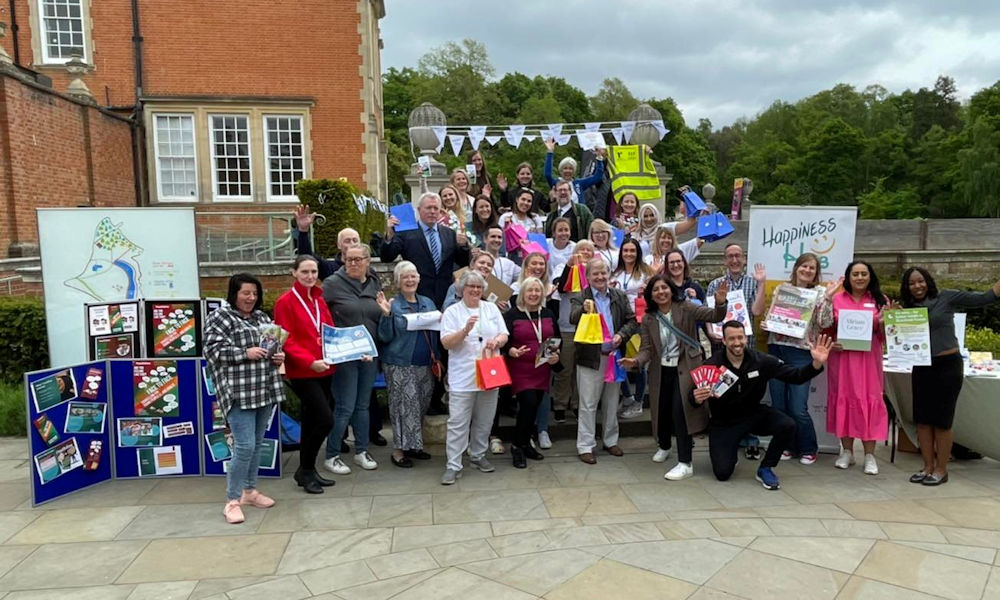 The services that make up the Happiness Hub are:
• Bracknell Forest Community Network
• Sport in Mind
• Stepping Stones Recovery College
• Bracknell Forest Social Prescribers/NHS Frimley CCG Social Prescribers
• Friends in Need
Walks are taking place each day in various locations across the borough.
To find out more where and when you can join visit Happiness Hub