11 October 2021
James Sunderland supports cancer nurses at Conservative Party Conference
James Sunderland met with Macmillan Cancer Nurse Specialists at Conservative Party Conference, which took place last week. Macmillan were there promoting their new nursing campaign, which aims to double the number of cancer nurses by 2030.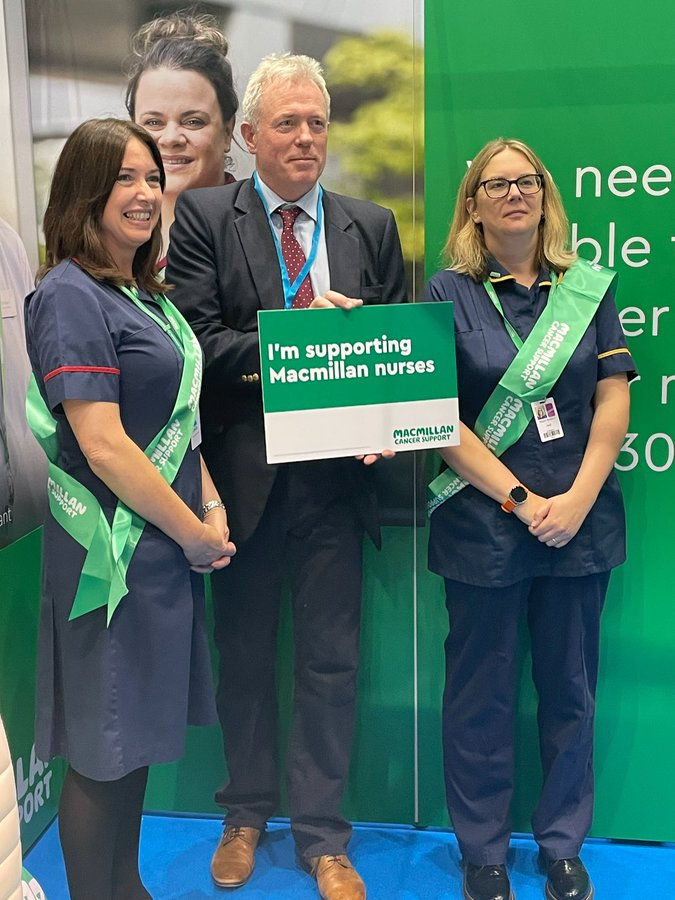 James and the Cancer Nurse Specialists discussed the future needs of the cancer workforce, in line with the Conference's theme of getting on with the job to build a stronger future and a better society.
Macmillan emphasised the importance of getting junior nurses onto training pathways that will ensure there are enough Cancer Nurse Specialists to care for the +3million people who live with cancer.
Following his visit, James said:
"With 1 in 2 people being diagnosed with cancer within their lifetime, it is imperative that cancer nurses have the full support of the Government. The Conservatives will ensure that the NHS grows back stronger after the pandemic, allowing every person diagnosed with cancer the care they need and deserve.

"I was delighted to meet with Macmillan nurses at conference, who do a stellar job in caring for patients of all ages. We discussed what cancer nursing would need to build back better and be fully equipped to cope with rising numbers of cancer diagnoses in [Constituency] and across the country.

"It was great to support this fantastic charity at Conference, and I am proud to support their cause."