18 November 2019
Health and Social Care Secretary, Matt Hancock, visits Clement House, Bracknell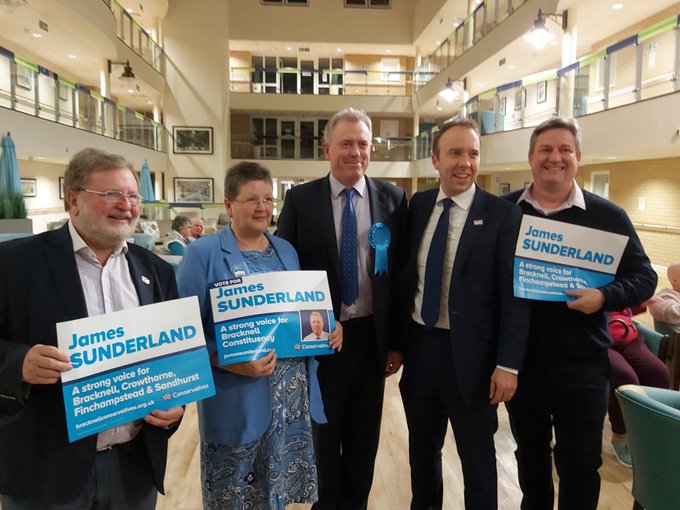 On Tuesday evening, 12th November I was delighted to host Matt Hancock at Clement House, a local flagship scheme for retirement living, featuring high quality accommodation and facilities that meet the needs and aspirations of local residents.
Clement House is owned and manged by local housing association, Silva Homes, and has a restaurant, hairdressers, hobby room, IT suite, library and landscaped gardens alongside one and two bedroomed apartments which are available to rent and to purchase.
This is a very special and successful collaborative facility in Bracknell and is a fine of example our Council's ongoing commitment to work with partners to deliver the best possible accommodation for our older residents.  This exciting development is a real example of how organisations which work together can find innovative ways of improving homes and lives for older people.