24 March 2021
MP backs 'life line' for pubs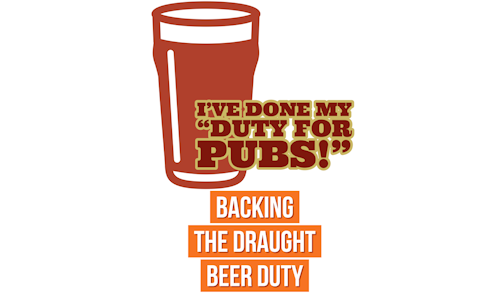 James Sunderland has thrown his weight behind calls to cut duty for draught beer sold in pubs to help the industry recover from the Covid-19 pandemic.

The plan, which would see pubs pay lower duty on draught beer than in paid by supermarkets on bottles and cans would target support to Britain's pub trade.
James said,
"Britain's pubs are so important to our communities but have suffered very badly during lockdown. While supermarkets have been trading healthily throughout the pandemic, pubs have been forced to close and must adopt many expensive measures to keep the public covid safe on reopening
Because 98% of all beer drunk in pubs is brewed in Britain, and beer accounts for almost half of all drinks they sell, cutting duty on draught beer would target help and support to pubs."
James Sunderland MP was one of 76 Conservative MPs who wrote to the Chancellor Rishi Sunak asking him to introduce a lower draught beer duty on beer sold in pubs and clubs.
Keith Bott, owner of Titanic Brewery & former Chair of SIBA, the Society of Independent Brewers, who is coordinating the campaign said,
"I would like to thank  x for giving their support to Britain's pubs and breweries by backing a Draught Beer Duty cut.  This has been an extremely difficult year, and with the extra costs of being covid safe, many pubs are facing an uncertain future. Cutting duty on draught beer will get support into the hands of publicans and Brewers and allow them to survive and invest in their futures"

James Sunderland MP added,
"The Government have already provided huge financial assistance to businesses across the country, but a Draught Beer Duty cut could really help by boosting investment and creating new jobs in the hospitality sector. I'm looking forward to enjoying a visit to my local as soon as we can, and I would urge everyone to get out and enjoy a pint of great British beer in their local community pub."