10 October 2020
James Sunderland visits Royal Military Academy Sandhurst
James Sunderland is welcomed back to Royal Military Academy Sandhurst as the local MP by the Commandant Major General Duncan Capps.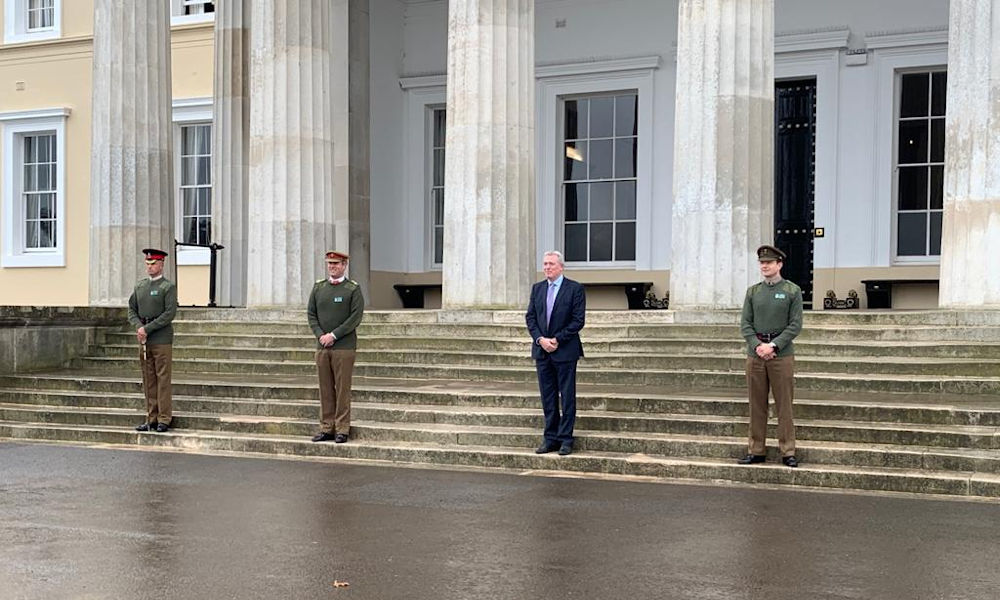 James said:
"It is an honour to be come back as the local MP. 75% of the Academy is in the Bracknell Constituency and I look forward to supporting the residents in the base as their Member of Parliament.
"The Academy's efforts to keep cadets and staff Covid-safe with an innovative training regime are superb. And the new Defence Engagement imperative is very exciting. The RMAS world-leading leadership brand remains a true exemplar.
"I look forward to visiting again."